About Us

Bay Software has a core team of enthusiastic people, who pride themselves in providing " exact fit " solutions to businesses. We are knowledgeable in our chosen field, implement our solutions in a timely, friendly no-fuss manner and explain everything in simple plain English.

We are a " one stop shop " - so you deal only with us. And you can also talk directly to the person in charge of your project should any issues arise that need attention. As our clients are spread from Whangerei to Dunedin and most places in-between, we have a team of reliable friendly subcontractors to help us. We deal directly with them so have full control over the quality of the work they undertake on our behalf.

Let us introduce ourselves....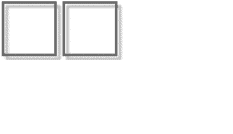 Copyright Bay Software Solutions Ltd 2009
Last Modified:30/10/2013